Automatic fries machine, potato chips machine
Model: DF-YST-100
Voltage:220V/380V
Production capacity: 1000 kg/h (according to 10 mm calculation)
Cut the specification: 5 mm. 8 mm. 10 mm. (with radian).
Dial the feeding speed: 178 r/min
The motor power: 1.1 kw- 4 or 0.75 kw- 4
Rated frequency: frequency 50 Hz
Waterproof level: IPX1
Overall size: 1070 * 685 * 1030 mm
The machine weight: 120 kg
French fries machine can't adjust may make to order 5, 8, 10 mm
Application:
Function: Used for cutting potato into chips
For fruit and vegetable processing plant equipment, leisure food factory equipment, western food shop equipment .
Features:
The machine to take off the net rate high, the lower breakage, clean, health, high production efficiency, simple operation and easy maintenance, it is a kind of ideal potatoes cutting equipment.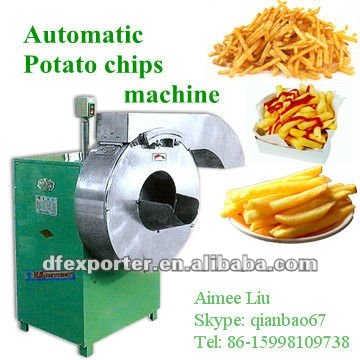 Contact person: Ms. Aimee Liu
Cell phone: 86-15998109738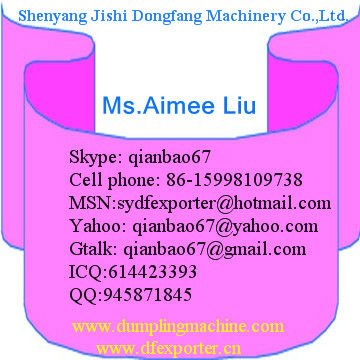 ....